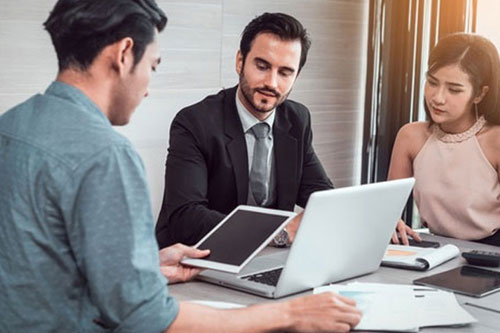 Mumbai is one of the leading business hub in India and overseas. People have been moving here from across the world for business, education, and more. We are the best professional Detective Agency in Mumbai, providing a wide range of services with the highest secrecy. We have more than 12 years of experience in providing pioneering detective services. Customer satisfaction is the main priority, and we ensure to provide the best private investigation.

Our Professional Service:
Are you looking for the best investigation and detective services in Mumbai, India? Our team of detectives has profound knowledge and experience in dealing with all the cases. We respect the privacy of the clients and help to maintain identity by easily resolving the case. We use innovative investigative devices to conduct investigation operations. Our team would envelop the identity of valuable clients with the highest crystal clear approach. We hold expertise in dealing with :
a. Mandatory voice and visual verifications
b. Fingerprint verification
c. Employee's background verification for corporate
d. Solving cases based on property dispute
e. Missing person investigation
f. Cybercrime detection
g. Pre-matrimonial & post matrimonial investigation
h. Fraud investigation
i. Divorce and alimony cases
j. Sting operations
k. Surveillance
With our valuable skills and expertise, our Detective Agency holds significant experience in solving fraudulent or mystery cases. Our team especially maintained a vast clientele base across the country and the globe. Our Private Detectives Agency was established with the sole objective of providing the best service for private and organizational issues. Do you have any investigation on background verification or cyber crime detection? Our team is well-versed in dealing with everything. Our detectives are here to provide you goodwill as well as harmony with customers.
Confidential Detective Agency:
Our Detective Agency is renowned as a trusted and reliable detective and investigation service provider in Mumbai. Client details will not be disclosed to anyone so it will be a completely safer option for you. All the Private Investigation is also backed by a team of highly experienced and skilled detective. Our team especially has solved more numbers of cases in the past few weeks. We also have helped our clients in all aspects of the investigation. We strengthen our base among a range of target audiences in both online and offline platforms.
Corporate Investigations:
We provide the best corporate investigation for our clients in Mumbai. Our team of corporate investigators uses their innovative detective skills to easily conduct the investigations. These will be based on the company policy, employees, structure, and more. Some of the services include
i. Wrongdoing committed by employees
ii. Falsification of data
iii. Deliberate fabrication
iv. Fraud
v. Scrutiny of embezzlement
vi. Theft identity
Private Investigations:
Private investigations are quite a complex situation, but we have the necessary tools and techniques for conducting them. Our investigators search for information about financial, legal, as well as personal aspects. Our service includes
a. Personal disputes
b. Inheritors and debtors
c. Tracing of missing relatives
d. Asset tracing
e. Labor disputes
We offer a wide number of services that include verifying people's backgrounds, investigating computer crimes, and more. You can hire our Private Detectives Agency in Mumbai to solve your problem with 100% Privacy.