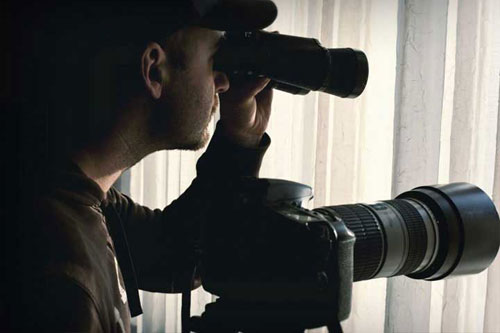 If any important person in your family is missing, you should first not worry about that; you should think about why the person is missing from different angles and then you have to conclude. But it is difficult because you cannot find whether they are missed, kidnapped, or escaped from you on behalf of some illegal activity.

Appointing our professional private detective agency in Lucknow:
In the olden days, everyone complained to the police, and they believed that the police would immediately find the missed one. But it is impossible because they need proper time to find your person since they have so many cases.
They will complete the cases in the order in which the people complain. They also need to learn the shortcuts to find the person. To find the missing persons, there are specialists known as ourprofessional private detective agency in Lucknow, who will keep the matter safe and won't spread to anybody other than you. But the police are not like that.
They will also give the ad to the media so that everyone will know about the missing person. They will start their work as soon as they get the task from the clients. Hence you can appoint our professional private detective agency in Lucknow for quick results.
Benefits of infidelity observation:
Whether you found something fishy about your spouse? Whether the behaviour of your spouse is changed? Whether your spouse is not cooperating with you at the time of sex? Whether your spouse avoids you in any situation? Whether your spouse getting angry at you for a silly reason? Whether unwanted phone calls are coming to your spouse and your spouse is hiding that from you?
To know the solution to this, you can't be found as a single person because you don't know how to inquire because there is also a chance of breaking a good relationship with your spouse. So you have to go with our good private inquiry detective specialising in investigating. You can depend on our professionally skilled personal inquiry detectives since they will not leak the matter or proof given by you.
How can people be missed?
Everyone can appoint our professional private detective agency in Lucknow services. These are the reasons that you have to inquire,
Friends/Relatives/Children
Extended misplaced much-loved ones, or your family members who have run away or moved out willingly
Escapee that you want to find
Nonpayers of your money
The part of the persons who missed for a long time
Children or adults who have been kidnapped
Especially when you are worrying about the person who is most important in your life, but you have been searching for them everywhere but not much as easy to find means then at that time our professional private detective agency in Lucknow are used because they will use the special methods. We put more effort into finding the missing ones and handing them over to the client.