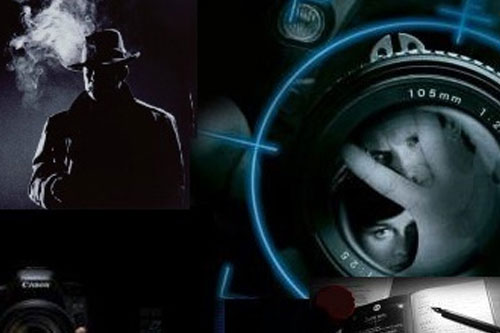 Do you want to conduct a proper investigation to help with the divorce of the spouse from an adulterous affair? Looking for the great support to get rid of such issues? If yes, then sure you can hire the leading Detective Agency in Thailand. In the detective agency, you can explore the group of skilled private detectives who can help you handle your case effectively.

Why need private detectives to help with the divorce case?
When you are about to get divorced, you would be aware that it is more sensitive, complicated, and even dangerous, sometimes based on the nature of the divorce investigation. Private detectives can help in solving this with a discrete and thorough investigation.
What happens during divorce while your spouse is having an affair?
The effect of infidelity during divorce proceedings differs from state to state, and every jurisdiction applies a different case to allegations of infidelity. In a few states, allegations of infidelity during a marriage can result in alimony, custody determinations, and property division. In some other states, infidelity in the marriage makes some difference in the eventual resolution of subsidiary divorce matters. Since infidelity can be traumatic, most couples undergo a no-fault divorce action that does not necessitate either spouse to prove guilty of bad behaviour over the other.
Infidelity as a ground:
Based on your jurisdiction, you can cite infidelity as grounds for divorce. Not all states provide this option, however, and in such cases, you can file for no-fault divorce that necessitates producing an permanent breakdown or incompatible difference of marriage.
Under a no-fault situation, the judge may consider the evidence of infidelity while determining other matters dealing with divorce but not require evidence of an affair to grant the divorce. In case of fault-based divorce, the spouse filing should produce evidence of infidelity and must confirm to the court that infidelity is a major cause of marriage breakdown. In such cases, personal detectives can collect necessary evidence against the spouse having an affair, and the evidence collected can be used for further court proceedings.
Alimony:
Spousal support or alimony is the money one spouse awards to another under a divorce judgment or marital settlement agreement. It can either be awarded as a lump sum of money or in monthly installments. In a few states, including those that allow only no-fault divorce, the judge can grant the authority to consider a spouse's bad behaviour while determining whether or not to award alimony and the amount. For instance, the evidence of infidelity may bar the untruthful spouse from obtaining alimony.
Child custody:
Allegations of infidelity are usually not a factor in disputes over child custody. But, there are some exceptions when the adulterous affair secures a negative impact on a child. In all jurisdictions, courts are necessitated to take custody decisions considering the child's best interests. From the above mentioned scenario, now you have got the idea about the detective agency in Thailand. To get everything done, you can hire the agency today and grab exclusive benefits.